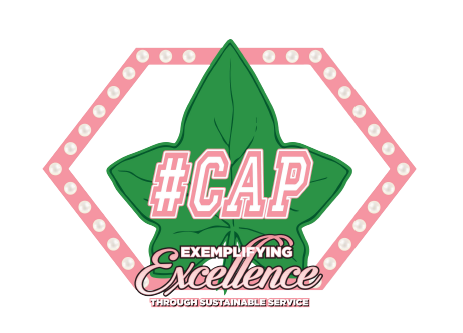 #CAP Program
The Mu Kappa Omega Chapter of Alpha Kappa Alpha invites male and female high school students in grades 11-12 to apply for our signature youth enrichment program, #CAP℠, which is short for College Admissions Process. 
CAP℠ is a FREE program, which is a step-by-step approach to completing college applications, preparing for the ACT and SAT, writing compelling personal statements, identifying scholarships and other financial aid, and compiling a portfolio to track college admissions results.
To apply for the #CAP Cycle 2 (2019-2020) program, please click the link to complete the online application and upload the following supporting documents:
Letter of recommendation from a counselor, teacher or school leader (optional)
Unofficial Transcript with Grade Point Average (if GPA is on a 6.0 scale, please include 4.0 scale GPA if applicable) or recent report card.
Students who are interested in participating in the program must also agree to the guidelines outlined in the:
Students are also asked to complete the #CAP Pre/Post-Assessment Test.
Email [email protected] for the requested documents above.
Be sure to submit your completed application and upload all supporting documents (i.e., transcript, and letter of recommendation) on or before September 21, 2019.
*Accepted students to the program will be notified via email on or before September 21, 2019